Subscribe to Bead and Jewellery
We love beading! If you love beading too then Bead is the magazine for you! Created by bead lovers, for bead lovers each issue of Bead is packed full of beautiful beadwork, wirework and stringing projects. Plus stylish and quality lampwork, metal clay, and polymer clay designs, and much more!
Bead & Jewellery magazine was the UK's first beading magazine and it's still the country's favourite. Editor, and passionate beader, Katie Dean ensures each issue is full of wonderful projects and inspiring features.
We bring you the best projects and ideas, and you'll find plenty to inspire you whether you're just starting out or you're an experienced beader.
Subscribe Today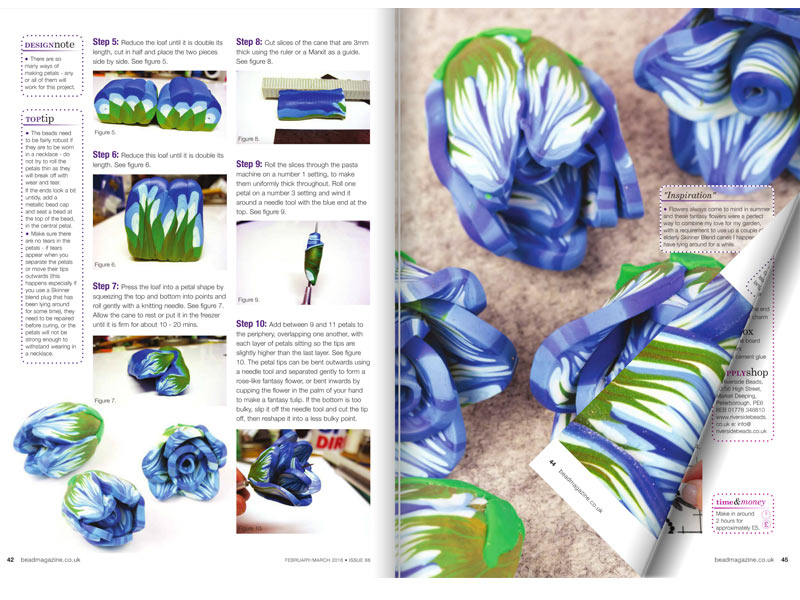 FREE IMAG ACCESS
Get FREE access to our entire library of back issues when you take out a subscription to Bead & Jewellery Magazine.
You can access the library from your desktop, tablet or phone 24/7 completely FREE of charge.
Browse through literally thousands of projects, features and expert advice.
Download any content you desire for printing out or for archiving.
Search through our available back issues for the exact content you are looking for.
Access valuable back issues which are now out of print.
And so much more besides.
This has got to be be the best offer we have ever made to our readers across the world. Sign up today.
View Free Issue
Bead & Jewellery magazine is produced eight times a year. Annual subscriptions will be renewed automatically with payment taken from the credit card or Paypal account provided. Any cancellation after the annual renewal date will take effect the following year. Your credit card statement will show payments taken from Ashdown. Monthly subscriptions can be cancelled at any time and will be effective after a 30 day period. For the small print see see here