Subscribe to the iMag Library
The iMag library version of Bead & Jewellery magazine is a real treasure trove of beading delights. Subscribe to the digital iMag Library and you immediately get access to every issue of Bead & Jewellery magazine that's ever been published. Plus you'll get every new issue during the year, the minute it's been printed. Thousands of pages of inspiration will be available at your fingertips. Every project, every feature, and every handy tip will be yours to read via your computer.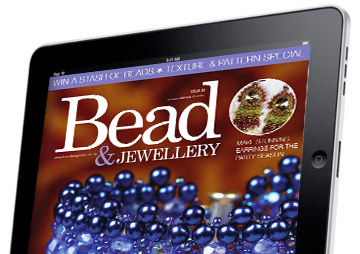 ---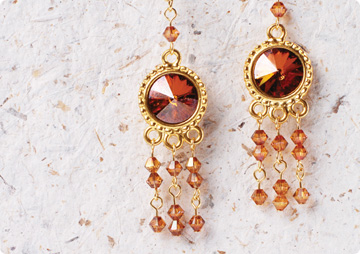 The Benefits of the iMag
Access pages easily on your computer.
Flick through the pages on screen whenever you want, and find designs quickly.
Print out any project or feature you want, at the click of a button.
Browse back issues at your leisure.
---
Worldwide Appeal
The iMag format is proving incredibly popular with beaders all over the world, from America to Australia. And no wonder. You can enjoy the inspiration that is Bead & Jewellery magazine…wherever you are in the world quickly and easily. Our fantastic new digital format means you can read Bead virtually the minute it's printed. You'll see every page exactly the way it appears in the paper version.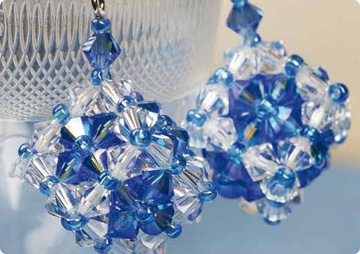 PRINT EDITION: Have the glossy 92-page print edition of Bead delivered to your door, 8 times a year. Choose to pay annually or monthly.
BEAD.TV Join our online TV channel and learn with our experts with hundreds of beading tutorials. Choose to pay annually or monthly.
BEAD iMAG LIBRARY: Read every issue of Bead on your computer, and get each new issue online. Choose to pay annually or monthly.
BEST BUY: Save money with our Bead bundle. You get subscriptions to the print edition, Bead.tv and the complete digital iMag library.
Bead & Jewellery magazine is produced eight times a year. Annual subscriptions will be renewed automatically with payment taken from the credit card or Paypal account provided. Any cancellation after the annual renewal date will take effect the following year. Your credit card statement will show payments taken from Ashdown. Monthly subscriptions can be cancelled at any time and will be effective after a 30 day period. For the small print see here